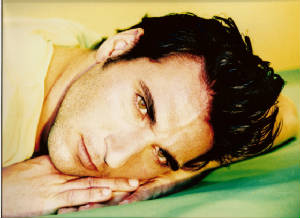 Upon graduating Magna Cum Lade from UMass Boston in 1995, I set sail, drove across country in my Ford Escort with a sleeping bag, pillow and two thousand dollars to my name. I was going to be a star! I didn't know a soul in Los Angeles, except my cousin Michelle and her husband Mike who put me up for a month in Orange County. My one and only connection into the industry was through my old roommate in Boston who later became my best man, Chris Zell. His friend was an accountant for Disney and that was all I needed to break in. I met with her in Glendale and she asked if I could be trusted, since it was a big deal for her to put her neck on the line by referring me into the industry. I reassured her I would not destroy her name, and after two weeks of being in Los Angeles, the Unit Production Manager from the movie originally entitled, 'The Game' (aka 'The Maze'), starring Richard Lewis and Sally Kellerman, called asking if I could fill in for three days as a production assistant. I didn't realize what I was getting myself into when I heard the word "yes" exit my lips.
14-hour days, driving an hour and a half each way to and from work became my reality. So when I was asked to stay on the film as a production assistant without pay, just for the credit and experience, I took it embracing every opportunity that came my way. We were shooting the film at Zalman King Studios in Canoga Park, and after begging the Producer, Aladdin Pojhan, everyday to please put me in the film, he finally gave in, and I acted in my first Hollywood movie, one month after being in Los Angeles. Shortly after, I found an apartment in North Hollywood, and a buddy of mine from UMass moved across country to establish his roots as an actor.
Three months later my two thousand dollars ran out, and Zalman King hired Aladdin to produce the film, "In God's Hands". I finally received my first paycheck and was put on salary for three hundred dollars a week, working this film and simultaneously "Red Shoe Diaries", the longest running SHOWTIME series. What I didn't realize at the time, I was working for the writer/director of one my favorite movies, "9 ½ Weeks". I could only imagine what Zalman thought as he walked through the door of his studio after three months of my being there as I approached him in awe, "You wrote and directed "9 ½ Weeks"?!
First Headshot photographed by Audie England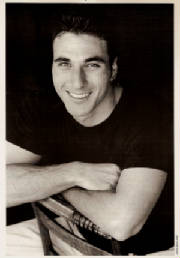 While juggling work behind the scenes as production assistant, acting classes with Richard Brander and Bobbie Shaw Chance, finding L.A. theater gigs and occasionally doing non-union Background I was sending out my headshots to agents around town. DZA Talent invited me to their Sunset address offering representation, which led to landing an audition for the SAG film "Gunslingers". I was hired as a featured cop and received my first SAG voucher. Seeing my determination, Aladdin felt compelled to put me in "In God's Hand's" as a mosher, giving me my final two SAG vouchers. By 1997, after one year of pursing the industry, I paid my SAG dues and joined the union. Working for Zalman had its advantages. Audie England, one of his lead actress shot my first headshot and I auditioned for Zalman's SAG feature film "Radio Silence" receiving my first speaking role! I approached the industry with the attitude of attack and conquer, something I learned in football and enjoyed all the experience, vivacity and life I lived on, off and behind set. My advice to any actor young or old is pursue what God puts in your heart and don't give up.